Description
Model: Semi-Automatic Water Bottling Plant
---
| | | | |
| --- | --- | --- | --- |
| Bottle Format | Cap Format | Dimensions | Production Speed |
| PET 500ml | 28mm plastic cap | | 1000bph |
Water treatment system
UV sterilization light
Ozone generator
20 inch filter housings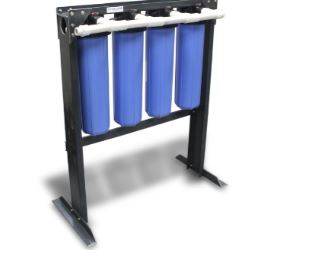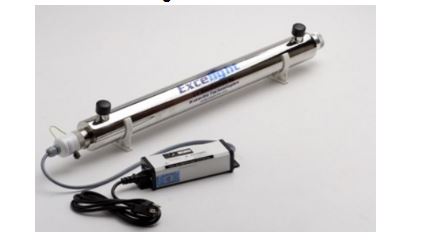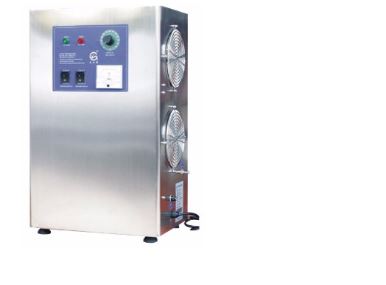 Description of Filling System
The KL1000 is a machine for the in-line rinsing, filling, capping, labeling and coding of water into 500ml PET, with a maximum production capacity of up to 17 bottles/min.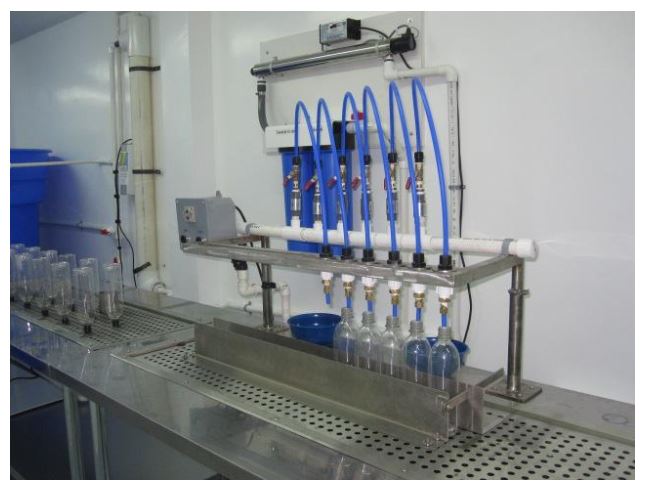 The machine is mainly composed of:
Manual water bottling machine used in commercial applications to sanitize and fill any bottle ranging from 500ml to 2 liters. The manual water bottling station is most commonly used for 500ml bottles in commercial bottling operations.
The manual water bottling machine is capable of producing up to 1,000 x 500ml bottles an hour with 4 labour workers tending to the filling line, making it very efficient and cost effective in areas with low labour costs.
This manual water bottling station is capable of sanitizing 12 bottles at a time and filling 6 bottles at a time. The bottles are sanitized with ozone bottle rinses that use ozone and pure water to sanitize and rinse the bottles to prevent contamination. This system includes a capping and labeling system allowing you to sanitize, fill, cap, and label water bottles all with one simple and trouble-free machine.
The bottling machine features a compact design that includes a bottle holding area, 12 head bottle rinse, 6-fill fill station, capper/label station, and shipping station. It can be configured in a straight line or in an L-shaped configuration making it very versatile and adaptable to various locations and space constraints.
All of the stations and tables are made out of stainless steel allowing them to be very durable and rust proof. The work tables include a storage shelf below the table top allowing for storage of bottles or various supplies such as labels and caps.
The water bottling machine features a very user-friendly, trouble-free operation due to its simple yet effective design. The unique design allows it to be very energy efficient compared to other water bottle filling machines.
The system uses no proprietary parts and simple electrical components to ensure reliability and virtually no maintenance costs.
The water bottle filling machine is the premier bottle filling option for commercial bottling operations worldwide and has been proven to be very effective and reliable in a variety of applications. It can be used to fill any bottle or container up to 18 inches and can be used with any type of water such as reverse osmosis or alkaline water.
Multi-format capability
The machine can be built according to a customized bottle format range. The standard range of bottle dimensions is:
Diameter (or square dimension): 60÷150 mm
Height: 150÷320 mm
Condition: full or empty
Format change over is operated by replacement of the following format-dependent parts:
Sleeve opening mandrel
Infeed timing screws
Application clamps
Bottle conveyor tabs
These parts are designed with quick changeover features.
Capping Machine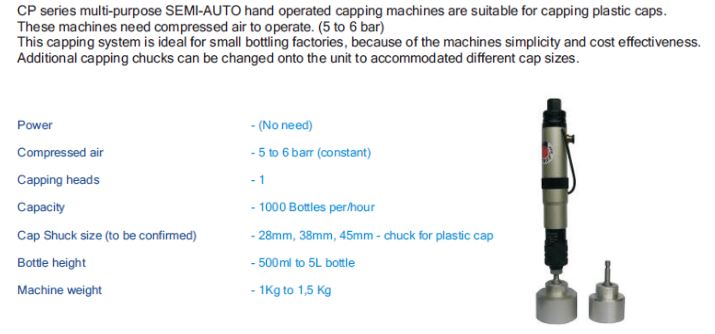 Labelling Machine
Labels can die cut, butt cut or transparent.
No expert knowledge required to set up and operate the machine.
Ideal for unskilled labour conditions.
Change over in minutes – no tools or change parts required.
The backing paper is rolled up on a take-up shaft fitted with a quick strip off clamp for easy removal
Labels are applied partly or full wrap.
Robust construction – made from heavy duty steel and finished in durable electroplated zinc.
Reliable and trouble-free service over many years.
Minimal maintenance required – keep clean.
No electricity or compressed air required – fully hand operated.
| | |
| --- | --- |
| Machine Dimensions: | Label Size: |
| Length: | 650 mm |
| Width: | 400 mm |
| Max Web: | 200 mm wide |
| Max Reel diameter: | 320 mm |
| Height: | 320 mm |
| Min Reel Core Diam: | 40 mm (40-50 mm) |
| Mass: | 19 Kg |
| Bottle size: | From 20 mm diam to approx 110 mm |
| Shipping Volume: | 0.08 cub M Mass: 21 Kg |
INKJET DATE BATCH CODER
1, It is the small letter continuous schedule inkjet printer.
2, It can be widely used in several industrial processing.
3, It has a steady working performance, clear printing quality.
4, It is the high-performance price ratio automatic marking machine.
5, Functions,
 A, English, number, date, lot number and other information.
 B, 1 to 5 lines letters.
 C, The printing injecting head can self-washing automatically.
 D, It has excellent designed structure, easy operation.
 E, Easy operational ink adding system, it can work automatically.
 F, Screen operation system, it can alarm problem in time.
 G, It works with low ink consumption, saves cost for the client.
 H, It can be connected with PLC, weighing instrument, PC, EPR system and another software system.
 I, With printing on the products, a client can easily follow and manage the products on the market.
Shrink Wrapping Machine
Packing Speed: 1 – 10 packs per minute.
Specially designed "infeed roller table" for easier handling of the heavier packs.
The manual machines were designed for a business that does not require a high packing speed, an entry level business, either the beverage, wholesale or stationary industries.
 ITEM
                        DESCRIPTION
1
Filtration including

4 x 20 inch filtration housings

20 micron
5 micron
1 micron
Carbon filter

UV water sterilization lamp

1.1
Ozone unit with 200 litre tank for rinsing empty bottles
1
Rinsing and filling machine
2
Capping machine
3
Labeling machine
4
Coding Machine  with conveyor
5
Shrink wrapping machine
6
1000 Litre plastic tank